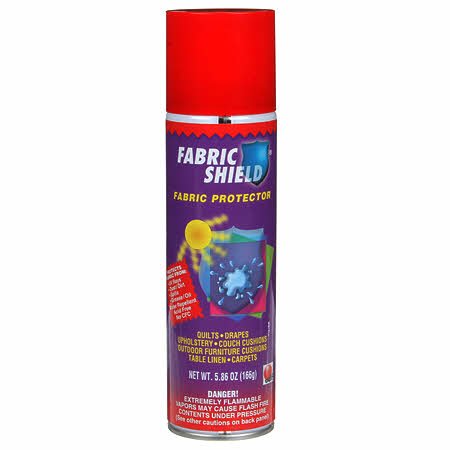 Fabric Shield Fabric Protector (5.86 oz)
Please note:  This item can no longer be shipped as Canada Post does not offer Dangerous Goods Shipping.  If you would like to provide a label from another carrier for this item, I would be happy to drop it off at a location such as Purolator, Fed-Ex or UPS.  Please contact me if you have any questions.
Fabric Shield fabric protector helps protect against sun fading (UV rays), spills, dust and dirt. Does not stiffen, soak or discolor fabric. An even application protects all types of fabric. Washing or dry cleaning removes protection. Use on quilts, clothing, neckties, embroidery, cross stitch, drapes, upholstery and plush toys.

Acid Free – No CFCs.
---
We Also Recommend