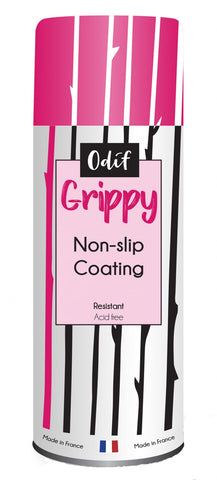 Grippy Spray Adhesive
Please note:  This item can no longer be shipped as Canada Post does not offer Dangerous Goods Shipping.  If you would like to provide a label from another carrier for this item, I would be happy to drop it off at a location such as Purolator, Fed-Ex or UPS.  Please contact me if you have any questions.
Non slip coating for rulers, shapes and stencils. Works on all surfaces. Ensures a perfect cut every time. Each Can contains 3.81 fl oz.
---
We Also Recommend