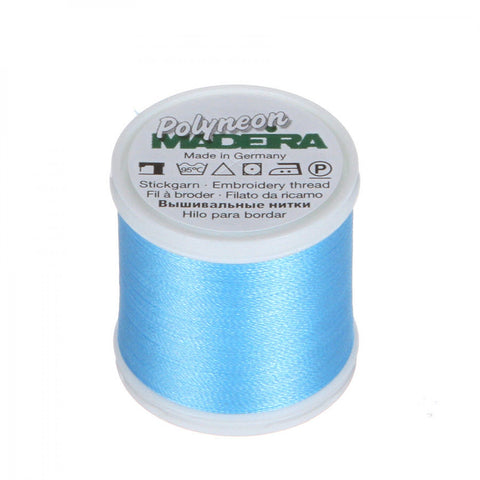 Polyneon Polyester Embroidery Thread 2-ply 40wt - River Mist
Madeira Polyneon thread is perfect for machine embroidery and decorative quilting. This multi-use thread adds a radiant burst of colour to sports and active wear, towels, linens, quilts and children's clothes.

100% colorfast, Polyneon's colours remain brilliant even after repeated exposure to sunlight, chlorine, and washing. The durability and strength of this 2-ply 100% Polyester filament thread allows it to resist abrasion and eliminate breaks during high speed embroidery. Polyneon colours come our our 440 yd/400 m Perfect Spool, double the thread of our standard Smart Spool. A typical embroidery design contains 6,000 stitches. This means each Perfect Spool with its 80,000 stitches per spool will produce 80 designs on average.
---
We Also Recommend