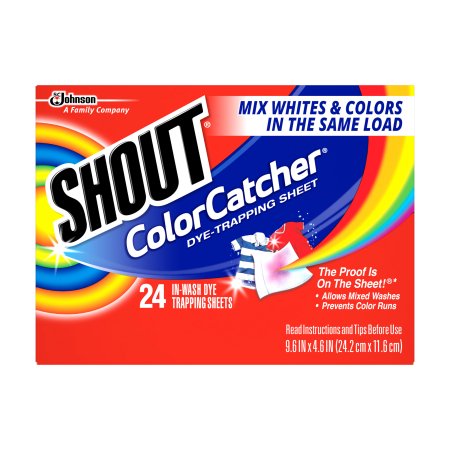 Shout Color Catcher Dye-Trapping Sheet (24 Ct)
Color Catcher sheets trap loose dyes and dirt released during the wash cycle.  At the end of the wash, the dye and dirt come out on the Colour Catcher sheet, not your clothes or quilt!  The Proof is on the Sheet!
Great for prewashing fabric or washing your quilt!
---
We Also Recommend